---
CHRISTMAS BIRD COUNT GOOD NEWS!!!!
We will be doing the Audubon Christmas Bird Count this year!!  Something to look forward to!!  The date is Saturday, December 19th. 
From Dave 11-18-20…
Greetings fellow KBB members!
Due to the COVID19 outbreak, the Audubon Christmas Bird Count staff have given us the option of canceling this years Homer Christmas Bird Count or conducting the count with a few restrictions to ensure the health and safety of all participants. We have chosen to conduct the count this year. The following is a list of changes to our normal count protocols we feel will meet the  Audubon COVID 19 restrictions, allow us to get a good count, and provide for the safety of everyone involved.
New protocols include:
 In-person gatherings such as the Winter Bird ID, pre-count meeting, and post-count potluck

are canceled.

Count Area field team leaders will be selected in advance (preferably people who have counted the area in previous years).

A list of field team leaders for each area will be sent out in an email and posted on the website with contact information so interested team members can contact them directly.

Field team leaders will decide whether to census the whole count area together, as in the past, or divide up the count areas into smaller geographic areas and assign one person for each sub area.

If field teams travel together, members will drive in separate vehicles. Carpooling is allowed for household members or people in the same "bubble".

Field teams will observe a social distance of 6 feet when birding and masks or face-coverings will be worn at all times. Team members will also avoid sharing spotting scopes

All data can be recorded either on Ebird or on our regular field form and emailed to the compiler, Dave Erikson (derikson@alaska.net) the next day or soon after. 
Team Leads will use our standard form or a note in Ebird to record time birding, miles and times by methods of travel (vehicle and walking). 
Protocols that will remain the same include:
Start and finish times will be the same as previous years,

9:00 AM to 4:30 PM.

Owling can occur during the hours of darkness on count day).

Feeder watchers will record species, maximum numbers, and observation time in the same manner as previous years and submit results to the compiler.

CBC Rare Bird Forms will be completed for all bird species that are not on the Homer CBC Checklist.
We have been very fortunate in Homer to have a large number of dedicated birders who have volunteered their time and resources to make the Homer CBC a success over the past 40+ years and I'm confident, with everyone's help, we can get a good count this year.
Thanks,
Dave Erikson (907 441-7931)
Homer CBC Compiler
SPRING PHOTOS BY MEMBERS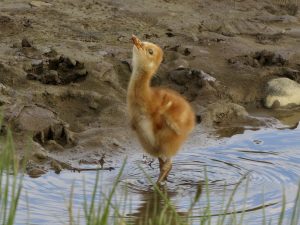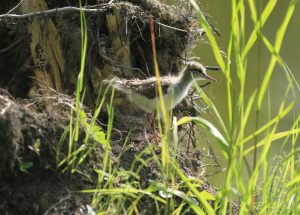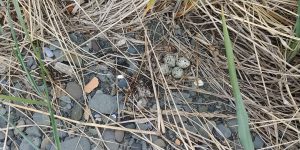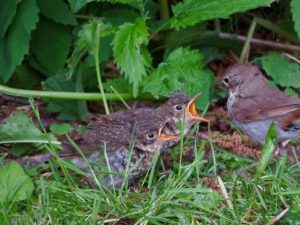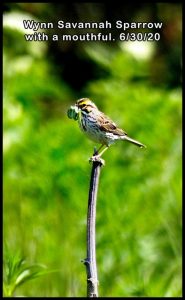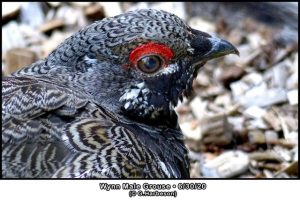 Baby (Colt) Crane Sightings
After 30 days of incubation, Sandhill Crane eggs hatch.   Tiny, precocious crane chicks or colts should begin appearing any day around Homer.   Crane colts and other baby wildlife are very vulnerable, so please keep your dogs on leash and cats home.  
As part of its Citizen Science projects, Kachemak Crane Watch keeps track of nesting success and wants your observations of Sandhill Crane colts. Send your report to Kachemak Crane Watch at reports@cranewatch.org or call 235-6262.  Include date, time, location, number of colts, and your contact information so we can call for more information.
For more information contact: Nina Faust at 235-6262 or reports@cranewatch.org