2018 -Year of the Bird
Throughout the year we will be posting actions and activities that one can undertake to learn more about the birds in and around the Homer area, as well as conservation measures to help protect these birds and their habitat. 
Each month we will be highlighting a bird species that can be found in the Homer area.  While Homer is home to more than 100 different bird species, these birds are common birds seen year-round, during breeding season, or during winter months only.  Look for this information under the "Bird of the Month" menu on our home page.
We will also be producing a decal for our Bird of the Year, to be determined in a survey of KBB members.  Stay tuned for the results of that survey. 
We hope to offer a free eBird course in late March (details to follow) to be held at the Islands and Ocean Visitor Center in Homer, Alaska.  This instruction will help you get started on using eBird to record your sightings. 
Bird of the Year
Kachemak Bay Birders have voted the Semipalmated Plover as their 2018 "Bird of the Year".   Coming soon: a drawing of the "Bird of the Year", by local artist Gary Lyon.  This drawing will be used throughout the year on the KBB website, event postings (e.g., flyers), emailings, a decal, etc..  Thank you to everyone who voted.

These small shorebirds will be arriving in early May.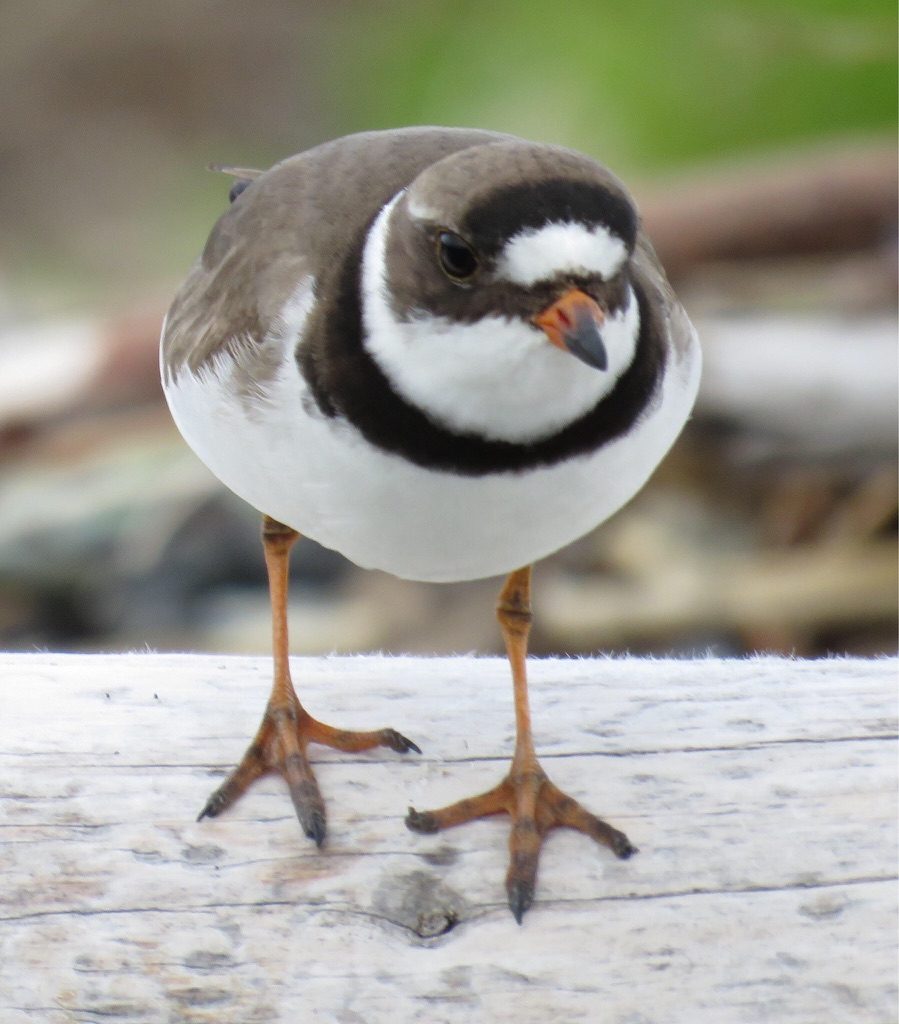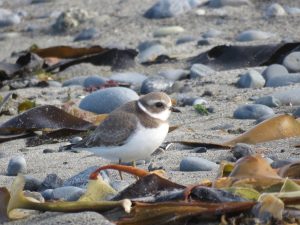 Upcoming Events
e-Bird Training
Learn how to use eBird, an online tool for:
keeping track of your bird sightings

helping plan for an upcoming bird trip (to find out what birds are being seen there)

learning what birds are being seen around your neighborhood, your community

contributing to science and conservation
March 29th – 3:00 -5:00 pm
Homer Library Conference Room – Homer Alaska
Homer Spit Monofilament Line Clean-up
Nick Dudiak Fishing Lagoon (aka The Fishing Hole) – Homer, Alaska

April 28th – 10:00 am to 12:00 noon (weather permitting)

Bring glove, Trash bags provided
Global Big Day
May 5, 2018 – all day.  Goal is to find and record as many different bird species as your can during the day.  Record your findings in eBird.  The theme for this year's Global Big Day is SHOREBIRDS.  For more information go to: https://ebird.org/news/global-big-day-5-may-2018

Seaside Farms Tour
Mossy Kilcher will offer tour of Seaside Farm sharing her experiences and showing how preserving songbirds and their habitats can have a direct benefit to humans–their land, their well being, etc.  With awareness, respect and a just some small changes, people can make a huge different in keeping the songbirds returning to their yards.
June 9th – 9:00 am to 11:00 am
Seaside Farms – East End Road (around milepost 5) – Homer, Alaska